Sean Hodge
Do you need to reach your audience with a business intro video? It's not easy to tell a story about your company in a short video and grab your audience's attention in under 30 seconds. Energize them to want to learn more with an After Effects video intro.
Are you introducing your business at an event? Or meeting with investors this week? What about getting your business video up on YouTube?
With a high-quality Adobe After Effects video intro you'll get a quick jump in the right direction. With it, you can quickly craft a commercial opener, animated slideshow, or video presentation of your business. 
If you need a captivating video intro for your company, then rest assured that we've got just what you're looking for! We'll look at some of the best After Effects templates on Envato Elements and VideoHive. 
The Best Intro Videos for Businesses on Envato Elements (With Unlimited Use)
Discover tons of creative Adobe After Effects intro templates on Envato Elements, with a great offer: Download as many as you want for one low price.
Each top creative After Effects business template from Envato Elements has tons of professional and creative design options. While stacked with pro design features, they're also quick and easy to work with.
Those showcased in this article are all purposefully designed for high-energy company openings. And each of these After Effects business templates are packed with customization options. While feature-rich, they're easy to work with. 
Even a person with basic knowledge of After Effects can quickly understand the structure of these project files. All you need do is add your company's text, logo, and images to personalize.
For example, here's the Clean Intro Opener video, available through Envato Elements: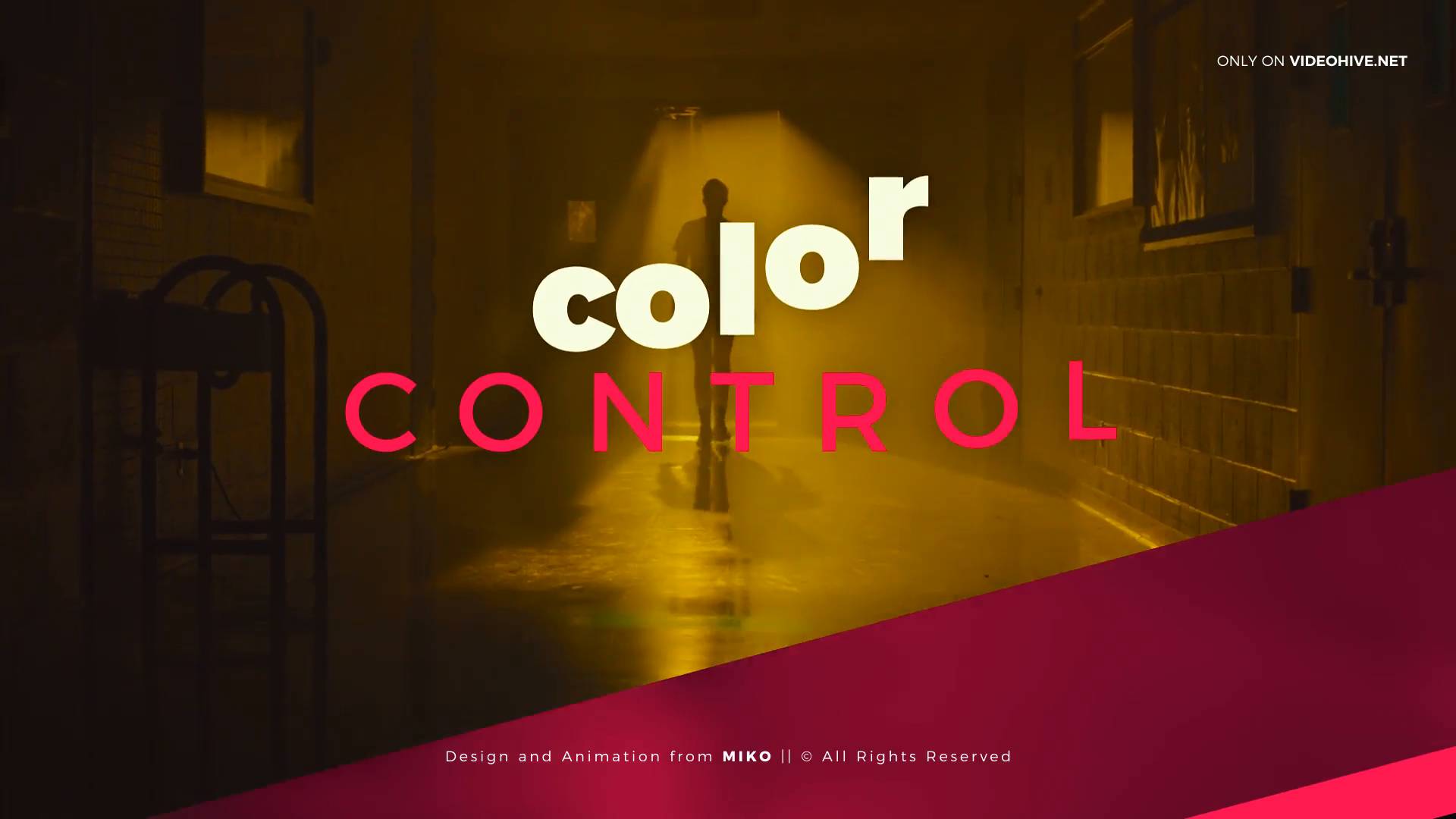 As you can see, this intro template has a polished look.
Each AE intro template download file has a unique design and great intro video options to work with. They give you all the video setup features you need to make an impactful introduction to your business. Here are just a few of these features: 
professional designs
energetic animations
kinetic text options 
video placeholders
ready-to-go image inserts
modular project files
full HD resolution
fast render
100% After Effects
Tell your company's story briskly with any one of these intro template download files. Just add your company's info and assets to these already compelling video animations. Then fast render your final video and you're ready to set the tune for your presentation and engage your audience! 
5 Creative Adobe After Effects Intro Templates (New From Envato Elements - For 2022)
Here are a handful of creative Adobe After Effects intro templates for 2022 (with creative and professional designs to represent your company). These are trending on Envato Elements:
Your company intro video template doesn't have to be extremely buttoned up. The Frozen corporate video intro is dynamic and features modern transitions and animations. This intro template download comes with two versions to give you more customization options. It's easy to use and has more than ten placeholders. Frozen is a great premium alternative to free After Effects intro templates.
Looking for something different or even retro? This is one of a many Adobe After Effects intro templates that'll help you stand out. This template is ideal when creating a business video intro that tells a story and could leave the audiences with a nostalgic feel. Don't take the risk with After Effects intro templates for free download online, go premium! 
An all-time favorite video effect template. Create your Adobe After Effects video intro quick and easy with videos or images—simply drag and drop. No plug-ins required. It's available in 24 and 30 frames per second. There are many After Effects intro templates for free download out there, but you'll save a lot of edit time with a premium template like this. 
Simple, clean, multi-functional and impressive—the bright burst of colors gives it a sense of joy and positivity. Coupled with an upbeat audio track, this feel-good opener will help get your audience in a more relaxed and happy mood. This premium template helps you create a fun yet professional intro. This is something many company profile After Effects templates for free download can't guarantee. 
Need to get straight to the point without any image distractions? These kinetic typo video templates for business are perfect if you need to send a clear message, make key statements, or add questions. It'll make your audience pay attention to what you're about to say. Short Kinetic Type is a unique premium video template that helps your business stand out, unlike many After Effects intro templates for free download out there. 
Envato Elements (Design Without Limits)
Envato Elements has a single compelling (all inclusive) offer:
Sign up for Envato Elements. You'll get access to thousands of creative graphics and templates (with unlimited use). Choose from Adobe After Effects intro templates to royalty free music and more—all for one low price.
That's right! Download as many creative video intro templates, graphics and royalty free audio as you want. Then customize them to fit any of your project needs.
Envato Elements is a powerful option if you prefer to buy a new Adobe After Effects video intro template one at a time (instead of getting unlimited access to hundreds of creative designs). Check out the selection from our Envato Market below.
Best Intro Videos for Companies in 2022 on Envato Market (Buy It One at a Time)
We also have you covered if you need to buy an Adobe After Effects intro template one at a time, in our VideoHive intro category. It's part of our Envato Market. Here are a few creative template examples from our best-selling creative Adobe After Effects video intro templates from 2022:
25+ Top After Effects Video Intro Templates for Corporate Presentations in 2022 (VideoHive)
Here's a curated list of professional video intro templates from VideoHive:
If you need an energetic video opener for your corporate presentation, then grab this After Effects video template. It's full HD and is set up with a modular file structure that's easy to edit. 
Add your images, customize the text, and export your slideshow business intro with fast render. Its duration is 45 seconds if you need an extended opener, otherwise you can clip it to your needs. 
This awesome character intro template allows you to get creative with credits, company profiles, team rosters, timelines, and product displays. Load all 50 images at once. It's so easy to edit and helps you save loads of edit time. Introduce your team in style with this team intro template. 50 Faces has a premium look and feel you can't find in a company profile video template that's free online.
This dynamic corporate intro template is in full 4K HD with rocking colors. There are 35 placeholders, full color control, and it's designed to work with AE CS5 and higher. No extra plugins are required to set this fast-moving intro up for your business video presentation. This video intro template download is modern, vibrant and professional, unlike many After Effects intro templates free download found online. 
One of our fresh 2022 premium video intro templates After Effects that helps you impress.  Urban Glitch is a fast-paced business intro video template that comes with three duration versions. It's got a well-organized modular structure suitable for photos or videos. 
A premium corporate video intro like this has more professional options than free After Effects intro templates. Don't limit your creativity by using After Effects intro templates for free download found online. A modern premium video template like this would help you impress your audience. 
Use this character intro templates to showcase your business' Facebook, Twitter, Snapchat, or other growing social accounts. It comes with image, photo, and video placeholders for quick customizations. It also packs in social icons and plenty of fun emojis. Use the animated transitions and fun video elements to capture the character of your business culture and team. This is a perfect mix of social media and character intro template. It's unlike any company profile After Effects templates free download out there. 
This amazing Modern Slideshow - After Effects Business Template is packed with features you'll love like:
fast render 
compatible with images or video
no plugins required
easy color change
a video tutorial and free music
This corporate video intro has 22 media placeholders and 29 text placeholders. A business intro video template for 2022 that's perfect for short intro, promo, inspire reel, special events and more. The feature list of Modern Slideshow can't be found in a company profile video template that's free online.
This video slideshow intro is set to a quick pace and made for fast openers. If you've got a new startup that's moving swiftly, a business product that's sporty, or a corporate culture that's dynamic, then this is a cool After Effects template to use. It renders sharp in Full HD, works with recent version of AE. Readily customize it to make your business video stand out.  
This After Effects business template allows you to create documentaries like intros, timeline videos, promos, progress reports of projects and videos that need to showcase the flow of a timeline. This is a company profile video template that's got a structured template with markers and comments. That makes it easier for you to customize it according to your needs. It's a key feature that could be lacking in many free After Effects intro templates out there. Save time and effort by choosing the right premium corporate video intro template for your needs instead of a company profile video template that's free online.
Great for telling engaging corporate business stories, this video set comes with over 27 easy to construct scenes featuring unique designs. It's also got compelling motion typography options. Whether you need an upgrade from After Effects intro templates for free download, a tight five-second opener or a short form video coming in at over three minutes, this After Effects intro template has you covered! 
Here's an ultramodern and stylish business intro video template. It comes packed unique designs, colorful and creative animation layers and dynamic transitional effects. This is one of the best intro templates out there and is easy to use with its neat custom controller. 
Drag and drop your photos or videos to complete your corporate video intro in minutes. Event Promo - Video Intro Templates After Effects definitely helps you get your message across in style and professionally. It's a smart choice compared to many of the free After Effects intro templates that could lack some required features.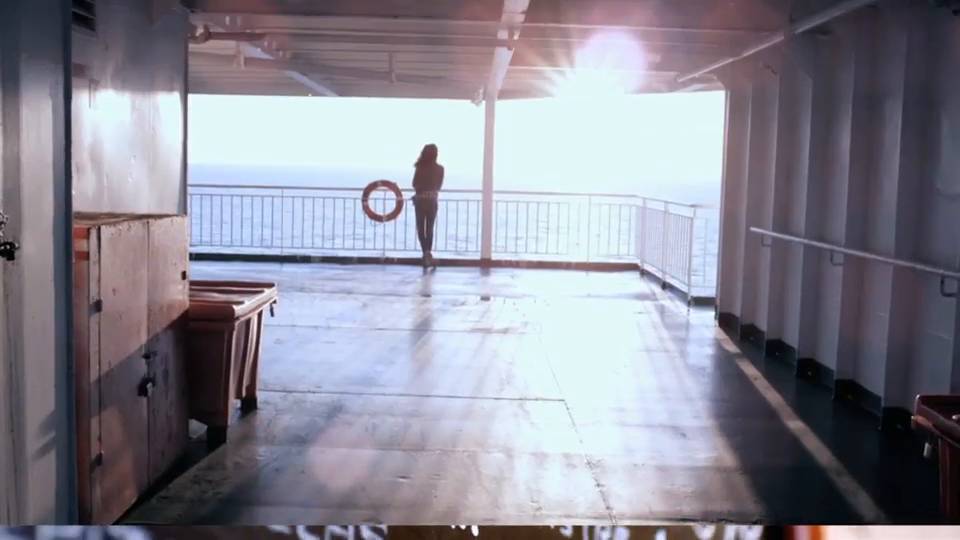 This After Effects intro template is set to a quick beat. It can capture your company's personality in an elegant fast-moving slideshow. It features modern text styles and diagonal cuts between video segments. 
The video animation is aimed at 21 seconds. There are 35 places for images and/or videos to be inserted. There are eight places for adding your own titles or text. You can also add your logo and quickly customize this template to your business' needs. A premium template like this is a better choice compared to many company profile After Effects templates for free download that may lack in features.  
Fun, lively and upbeat—this is one of the best intro template downloads for 2022. It can help brighten up the mood of any meeting. Who said being professional has to be serious and boring? 
If you and your startup are young, hip and bursting with energy—embrace it and let it show with the help of premium professional multi-functional cool After Effects intro template like this. Sure, there are free After Effects intro templates out there. But investing in a premium template sets you apart from the rest and impresses your stakeholders.
This Epic video template is a collection of scenes, elements, lower thirds, titles and compelling transitions. It's got a minimal and well-composed design, with great options for telling the story of your company or product. 
This video template is made for creating corporate video presentations, company profiles, promo videos, and more! It's a perfect upgrade for anyone who needs a setup from using company profile After Effects templates free downloads found online. 
A modern multi-functional parallax company intro video template. It's easy to customize and doesn't need any plugins. Showcase your project or company in style and professionally. It comes with 15 media, one logo and 14 text placeholders that give you an intro video that's just below a minute. Don't take the chances with free After Effects intro templates, investing in the best intro templates is always good for business. 
This modern, hi-tech, video intro uses lighted HUD elements to showcase dynamic elements of a corporate business or growing startup. Plexus Corporate has a unique, futuristic flair that's hard to find in a company profile video template that's free online. If you've got a technical company and need to showcase the features of your innovative products or processes, preview this beautiful business video (shown below). 
Note: You do need the Plexus plugin (vs 2.08 or above) and Optical Flares plugin to use with this AE template.
Introduce your team members in style with this unique and impressive team intro template. It's ideal for openings, events and corporate video presentations. Video tutorials are included to help you along the way. Instead of a company profile video template that's free online, try out the premium Binary Heads option.
This corporate intro video After Effects template is great for making short videos. It'll help sell your company's vision to investors or show off your market positioning. If you need to showcase your company's story in an engaging format, then this is a great video to make use of. It uses a stylish square and diamond moving style, which transitions dynamically through elements as scenes pan.
Need an energetic company profile video template for 2022? Look no further. One of our best intro templates, this one will help you create a professional short intro using dynamic animation and unique graphics. It's super easy to customize. Simply choose your text layer and update the required text, add your own images and video, and you're done!
Use it for a commercial. Design your awesome broadcast pack. Tell a video story for your product launch. Or put together a slideshow corporate presentation or an opener for your business. Create an intro video destined for YouTube or Vimeo. 
Just insert your own pictures or video, edit the text to fit your company's message, and enjoy the stylish video. This AE file features modular project file, color control, as well as 16 image, video and text placeholder. 
This After Effects video intro template helps you create an original video presentation showcasing your team with a few clicks. Give a personal touch to your start-up by crediting the people who work hard in the background. 
Need a fast-paced energetic intro with a build up at the beginning? If yes, then this is just the right AE intro template for you. It features quick transitions, fast action, circular animations, and beat-driven effects. 
It comes with placeholders for video, images, and text. Customize this to fit your company's video presentation. No Plugins required and, as with all these templates, it's 100% After Effects.
Use modern text animations and creative transitioning effects to bring your 2022 company intro video template to life. The template has 13 editable text layers and 13 media placeholders. A fast, dynamic and energetic company profile video template that shows you mean business. Blow your audience away with this Rhythmic Stomp Intro!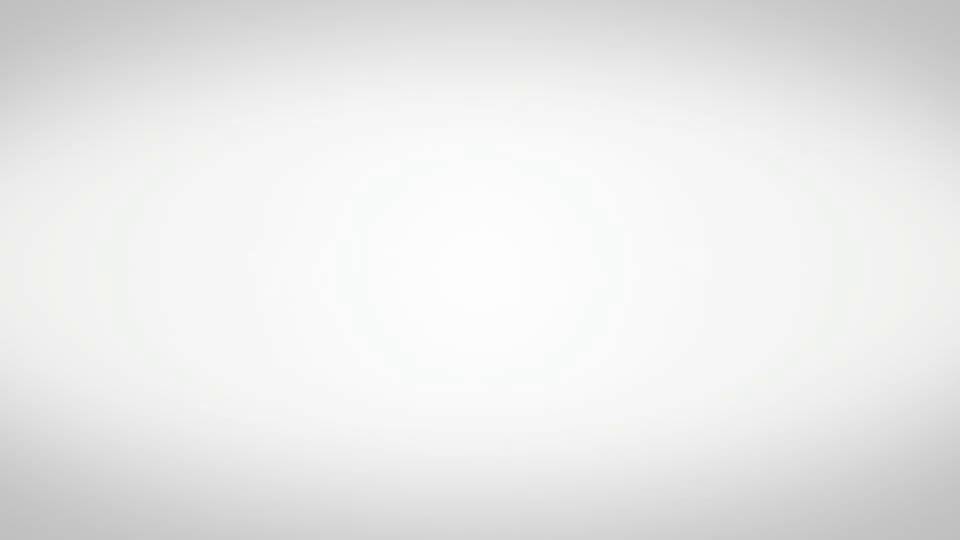 If you're looking for a more corporate, elegant opener, then this is a great AE intro template to consider. It features over 115 image or video placeholders designed to pack with your assets. It's structured into a twelve-part presentation that includes a team intro template. Use it to showcase your company's vision, process, team, growth, clients, and more. Two version color control, high resolution, and fully compatible with recent versions of After Effects. This is a great template to have handy compared to many After Effects intro templates free downloads found online. 
Abstract Stylish Opener comes with seven photo and video placeholders and 12 text placeholders. It's approximately 23 seconds. No plugins are required when working with this video template. Grab your audiences' attention and make a lasting impression with this video. You'll be glad you chose it over After Effects intro templates for free download online.
This intro video template has raving positive customer reviews. Customers note its "visual appeal," "technical quality," and "flexibility," and "superb support files." 
Create your business' story with mixable scenes. It features many unique fun typography animations and presets, including parallax transitions, and intro/outro control.  
This AE intro template is modular, it's got a bouncy feel, with fun multi-purpose type options, drag-and-drop customization. It's ready to go out of the box. It can capture the personality of any company in a way company profile After Effects templates for free download can't.  
This Minimal Company Presentation template helps you present your business in style. Just add your images and videos, change the text and your video presentation is ready. It's that easy! Customize with 34 media placeholders and 44 text placeholders. The best part is that no plugins are required. Instead of trying free After Effects video templates, go with Minimal Company.
How to Customize After Effects Intro Templates Quickly
We've explored some of the very best After Effects intro templates. These are the best way to make a great corporate video intro in 2022. They save you time and are sure to impress any audience. Best of all, After Effects video intro templates are incredibly easy to work with.
Let's learn how to customize intro templates in just five quick steps. Want to follow along? Download the beautiful Cinematic Intro template from Envato Elements.
Let's get started: 
1. Open the Intro Templates
When you've downloaded your After Effects video intro template, it's time to open it up. Browse to the downloaded .zip file and extract it. Then, click on the After Effects file, which is in .aep format. 
After Effects will open. On the left, in the Project window, you'll see a variety of folders: Asset, Elements, and more. These will be the home for all the content in your corporate video intro.
As you can see, premium templates like this are very well-organized. You won't find folder structures like that in a company intro video template free!
2. Add Custom Footage
Intro templates are perfect because of their pre-built placeholders. In essence, you're replacing default content with your own. The first step is to add your own video to build out your After Effects video intro. After you download intro template After Effect files, find the video placeholders.
Here, they're in the subfolder called Parts. These are in sequential order and control the look and feel of your template. For example, let's customize part 3 of your company introduction video template. Open its folder, then delete the Media_3 placeholder in the lower left corner. 
Then, drag and drop video footage into its place. After Effects will import the video. Then, move it around the campus to resize it, crop it, and more. Repeat with the other video layers throughout your intro templates.
3. Edit Text
Text layers are also rarely found in a company profile video template found for free. But they feature heavily in premium After Effects intro templates like these. Text overlays bring new life to any video. And they're easy to customize.
With the Horizontal Type tool selected, click into a Titles placeholder in the lower left. In this template, they're still contained in the Parts subfolders.
Then, replace the default text with words of your own. Repeat throughout the intro templates. You can quickly add custom text overlays to the footage that you've added.
4. Change Effect Colors
Premium templates offer another feature that After Effects free intro templates can't. That's flexibility. While default colors look great, you can easily change them to fit your needs.
To begin, right-click on a color layer, then choose Open > Open Effect Controls.
On the left, the Effect Controls sidebar will open. Click on the small square color box, and a color chooser menu will launch. There, choose your favorite colors and apply them to layers. It's a great way to match your corporate video intro to your brand colors, for example.
5. Export the Finished Intro
When you're finished making edits, it's time to export the finished product. A download intro template After Effect file is easy to export and add to a larger video project.
On the After Effects File tab, hover over Export. Then, choose Add to Render Queue.
The Render Queue will appear at the bottom of your After Effects screen. Click on Lossless and change the format to QuickTime. Finally, next to Output To, select a location on your computer to save the finished video file. Finally, click Render, and your video file will export in QuickTime format.
As you can see, premium templates far exceed After Effects free intro templates. These are easy to use and impress even the toughest audiences with cinematic designs.
5 Quick After Effects Business Video Intro Tips for 2022
If you've found your company intro video template, this section will help you get started. These tips won't only help you create a cool After Effects intro, but they'll keep your audience engaged:
1. Short and Sweet
We know that you're not trying to turn your After Effects video intro into a fantasy epic. But an effective corporate video intro is shorter than you think. Aim for 15 seconds or less. You'll be surprised how much you can fit in this amount of time.
2. Have a Clear Goal
Before you start working on your company intro video template, answer the following question: what will my audience take from this video? Whether your goal is to leave your audience informed, entertained, or excited, you need to have a focus to achieve it. 
3. Choose Audio Wisely
The audio of your After Effects video intro does a lot of heavy lifting, so choose wisely. Having energetic video templates for business is great, but the tone will change if matched by a slow, classical-style audio track. 
Match the mood of your After Effects business templates and the tone of your corporate video intro.
4. Stay on Brand
Adding your logo and brand's colors to your intro templates is very important. Your audience will notice if your video isn't consistent. This distraction is avoidable. Most After Effects intro templates will let you change colors to get around this potential problem.
5. Don't Forget Your Audience
At the end of the day, your intro template download has to serve your audience. While you're planning, think about the visual style that'll keep them engaged. This varies from company to company, so make sure you understand their internal culture.
5 Stylish After Effects Video Intro Trends for 2022
Looking to get the most out of your intro template download? Then you've got to know the latest trends in video. We've looked at the top trends for corporate video intros and we've found five that you need to be aware of:
1. Dynamic Style
In the design world, 2022 is a year to be bold. That means the trendiest video templates for business this year are full of movement and sharp transitions. It's not excessive, but it sure is dynamic and very impactful.
2. Vibrant Colors
Vibrant colors work with the bold, dynamic style to corporate video intros. Unlike the pastels that were popular in years past, these colors are meant to communicate high energy. Try fitting a fire engine red or bright green into your cool After Effects intro.
3. Gradients
Gradients are back in the design world. And they're great in intro templates. The way colors flow into one another is very easy on the eye. Don't be surprised if this design trend is still around past 2022. 
4. Tell a Story
Storytelling is the easiest way to get your audience interested in your content. And yes, you do have time to tell a story in your brief After Effects video intro. You can find many intro templates that can help you guide your audience through what you've got to say.
5. Accessible For Everyone
This trend was popular last year, but accessibility never goes out of style. One example is using captions for the hard of hearing if your cool After Effects intro has a voice over. Also keep an eye on clashing colors so that your video looks great to everyone.
Where to Find the Best Adobe After Effects Templates in 2022 (Envato Elements vs VideoHive)
Both Envato Elements and VideoHive have trendy, popular After Effects business templates with high-quality visual designs. They lead the pack in 2022. But should you use VideoHive or Envato Elements? And what are the key benefits of each?
1. Key Benefits of Envato Elements
Envato Elements is a premium subscription service that gives you unlimited creative template downloads for a single monthly fee. That's a powerful offer. 
Download as many video templates you need to use at any time, as well as: web templates, fonts, add-ons, and graphic assets. There are loads of quality corporate video intro templates with on-trend designs available on Envato Elements:
2. Key Benefits of VideoHive (& Envato Market)
VideoHive is the leading digital marketplace for purchasing single-use video templates and stock video assets. It's part of the Envato Market suite of online marketplaces that cater to many creative digital asset needs.
When you need a video template to use right now, head over to VideoHive to buy and download your files. Here are the best video intro templates that are currently trending on VideoHive:
Your Choice (What's Right for You?)
If you're a serial entrepreneur launching new brands regularly, a digital marketer with many projects to promote, or a graphic or web designer with numerous clients to serve, then Envato Elements offers a great bang for your buck. Sign up for Envato Elements now.
Or, if you just need a video intro template or another file type to download right now, then head over to VideoHive (or another Envato Market site) to find what you need. This pay-as-you-go library has so many choices for company introduction video templates.
More Top Templates for Adobe After Effects
Templates are a shortcut to success. Company introduction video templates give you polish and professionalism without complete knowledge. We've just scratched the surface of how many templates exist that work well as After Effects video intros. With a bit of customization, many of these also work as company introduction video templates. 
Check out Envato Elements to access thousands of motion graphics projects for After Effects, with creative templates for slideshows, titles, logos, lower thirds, intros, and text effects. Or browse the articles below to find the best After Effects templates for you to download and customize to create your next corporate video intro.
20 Best Adobe After Effects AE Templates to Make Amazing Videos in 2022

Andrew Childress

09 Oct 2021

35 Video Logo Animations (In After Effects) AE Templates for 2022 Inspiration
Common After Effects Questions Answered (FAQ)
Thinking about using After Effects intro templates for your next project? You may find yourself asking questions about the app itself. Here, we've looked at five of the most common After Effects questions and provided answers for you:
1. How Do I Start Using After Effects?
So, you've found a premium template, or maybe a company intro video template free. You may find After Effects to be a bit overwhelming. But don't fret—it's actually easy to get started. After Effects is a great solution for creatives of every skill level.
The first thing you should do is become familiar with the interface. Once you're familiar with the menus, you'll find that a company introduction video template is easy to use.
Ready to get started? We have an intro video tutorial that tells you all you need to know to get started with After Effects today:
2. How Do I Work Faster in After Effects?
The After Effects suite has a daunting array of features. The key is to customize its tools to fit your needs best. 
Most of these settings live in the After Effects Preferences menu. There, you can customize menu buttons, layouts, and more. Doing this at the beginning saves you hours of extra work later on.
To get started, view our After Effects intro video tutorial:
3. How Do I Use Layers in After Effects?
Layers and their properties are the foundation of all After Effects intro templates. They let you precisely control the look and feel of your finished video. They're best organized in premium templates. A company video intro template free might use only basic layers.
Layers work in two key ways:
They're adjusted to feature your own content.
They're animated to display it in style.
Learn more with this full tutorial video on intro template layers in After Effects:
4. Should I Use After Effects or Premiere Pro?
It depends. Premiere Pro is intended for full video production projects. After Effects is targeted toward shorter clips, along with special graphics and video effects. In fact, a great option is to use the two apps together.
If you're looking for a primary editing suite, Premiere Pro is your best bet. But if you're in the market for intros and special effects, After Effects is a great choice. To help you decide, we've prepared a comparison of the two apps:
5. Are There Keyboard Shortcuts in After Effects?
Yes! After Effects is full of easy-to-use keyboard shortcuts. These streamline your workflow and save you precious time. These are key to learn early: the sooner you get a feel for them, the more efficiently you'll be able to work.
To help you get started, we've collected 24 of the most essential keyboard shortcuts in After Effects. Learn them today:
Learn More About Adobe After Effects
After Effects is like most Adobe apps: you know it's capable of doing everything, it's just a matter of learning how to use it. On Envato Tuts+, we want to give you the knowledge you need to navigate the app. That way, you can always build what you need without learning the app on-the-fly.
Check out more tutorials to sharpen your skills with After Effects. Each of these will teach you useful skills to help you customize intro templates to create the perfect After Effects video intro.
How to Create a Template for Premiere Pro's Essential Graphics Panel (in After Effects)

Andrew Childress

04 Feb 2020
Build Your Video Intro With One of These Top 2022 Templates
Create a professional and modern video intro to help your brand step towards the right direction. Any one of the AE intro templates referenced in this article will give you a great business video result. 
Browse through our wide-selection of Adobe After Effects intro templates for 2022 from Envato Elements, or Envato Market. Grab the ones that are right for you.  
Starting with quality After Effects business templates will lead to professional results. You begin with great design and animation, well thought out image, video, and text inserts. It all comes packed in a modular, quick to customize AE file. Why not download one today?
Editorial Note: his post has been updated with contributions from Barni Rajah, Nathan Umoh and Andrew Childress. Nathan is a staff writer with Envato Tuts+. Barni and Andrew are freelance instructors for Envato Tuts+.
Want a weekly email summary?
Subscribe below and we'll send you a weekly email summary of all new Business tutorials. Never miss out on learning about the next big thing.
Sign up
Tuts+ Business Editor (Orlando, FL)
Sean is the
Business
Editor at Tuts+. You can visit his site
Creatro
or follow him on Twitter
@seanHodge
where he chats about the business of creativity.
Scroll to top
Looking for something to help kick start your next project?
Envato Market
has a range of items for sale to help get you started.