Andrew Childress
Business cards are a staple of the corporate and professional world. The usefulness of a business card is showing all your contact details in a single, convenient location. Hand one to someone you meet, and you're more likely to continue the conversation later.
In the digital era, it's essential to also use digital business cards to share all your contact details in one convenient view. Digital business cards are easy to share and perfect to gather all your accounts and contact details in a single view.
In this tutorial, you'll see ten apps that make it easy to build virtual business cards that are ready to share. Check out the tools below to see how to create a virtual business card that helps you connect with potential clients and collaborators.
We'll also check out some of the best traditional, printed business card templates from Envato Elements and GraphicRiver. You'll also see apps that make it a breeze to build electronic business cards like Placeit in your web browser. 
What Is a Digital Business Card?
The purpose of a digital business card is simple: to help you connect with more potential clients, partners, and co-workers. 
I'm sure you're already familiar with traditional business cards, the printed product that you might hand to a potential client or colleague. It's a perfect way of networking and leaving your contact details to connect later on.
Digital business cards serve primarily the same purpose. Most of us are on so many platforms (LinkedIn, Twitter, Instagram, and more) that it can be overwhelming to share all those details at once. That's where virtual business cards shine.
The point of an e business card is to create a single, simple, shareable file with all your contact details. That way, the recipient has no friction to follow your account on social media or contact you using the details.
A virtual business card is often shared via email in your contact signature. Instead of mentioning your social details in the body of the email, it's easier to have them all in an e business card at the bottom in the form of a signature. Most virtual business card tools will help you generate a card to add as the signature to your email. 
See even more ideas for great email signatures in the round-up below:
Many digital business card builders are free tools that help you to launch the finished product as a website. Some virtual business card tools will create shareable URLs that you can send. Instead of making the recipient remember all your social handles, use the e business card site as a launchpad. 
Printed business cards are still useful and important, but it's important to create digital versions as well. Luckily, you don't have to choose whether you want to create only a traditional or electronic business card. In this tutorial, we'll focus on tools to do both!
The Best Apps for Digital Business Cards
When you're ready to build a digital business card, it helps to have a tool that makes it more accessible. Using an app or service to develop and maintain your digital card saves you time and helps you keep it up-to-date.
If you're wondering, "how do you make an electronic business card?" the answer lies in this section. It's easier to do that when you use apps built to design virtual business cards. Let's check out nine of the best tools to do just that:
Haystack is targeted at creating digital business cards for your team with a consistent style. You can use it to set up a style that everyone within your organization can easily tap into. All they've got to do is add their user-specific contact details, and they'll quickly create an e business card.
Another great feature is the analytics data built into Haystack. That type of data helps your team see how many users are visiting your contact cards. This helps you understand how your marketing efforts are working.
The digital business card you saw in the intro to this tutorial was built on the Haystack platform. Setting it up as a test case took only a few minutes, so my testing can personally vouch for its ease of use.
Like many of the tools you'll see in this round-up, Switchit focuses on simplicity. The pre-built templates and designs have already taken care of most of the work for you. All that's left to customize is the contact placeholders with your details. Most of the core features are available as part of a "forever free" plan to help you create a virtual business card on a budget.
Switchit is also a great option because the recipients don't even need the app to view your card. You get an easily shareable link or template that you can drop into a variety of outlets.
L-card has all the best features that you need in an electronic business card tool. There's a great selection of pre-built templates. Those help you launch your e business card much more quickly than designing one on a blank slate.
This app is focused on the mobile experience, prioritizing the Apple iOS and Android apps. Digital business cards on L-Card are designed to replace the physical copies thanks to easy scanning and sharing features. You can build a deep and easy-to-browse library with the organization tools as well.
about.me is another tool that helps you put together your contact information quickly in the form of a virtual business card. The twist on this site is that the finished product saves as an easy-to-share website.
If you're active on many social platforms, this is one of my favorite tools. It makes it very easy to click on the social apps you use and add your username to the card.
One of my favorite features is that about.me can help you launch the virtual business card on a custom domain. For example, if you own your name as a .com, you can post your virtual business card as a slimmed-down personal homepage. Instead of coding a webpage or hiring a designer, a digital business card is a good enough placeholder.
The eVaunt app allows you to create mobile optimized business cards for you and your employees with a unique web address. You can create as many business cards as you need for free under one account and edit them at any time. 
A nice feature of the eVaunt app is the fact that you can embed a Google Map as well as display your social media links. Plus, you can share your business card with a unique short URL 
To use eVaunt, all you need is your browser. There is no need to download a mobile app, which makes designing your card somewhat easier since you've got more screen real estate to work with. 
The Clinck app is available on iOS and Android devices. It allows you to create, store and send a digital business card to all interested parties. This makes it easy to follow up with potential partners, employers, and leads. 
What's cool about the Clinck app is that the other person doesn't need the app to view your business card. If you're a company, you can use Clinck to set up branded business cards for your employees. 
The app is free to use. 
OneCard is another digital business card creator that works in your browser. There's no need to download the app on your phone. As far as digital business cards go, you can add all the important contact information and even include a video. 
When you're done, simply share your business card with a unique URL, through email or social media or with a QR code. Recipients can choose to save your business to their phone's home screen as an easily accessible app.
OneCard offers three different pricing plans. You can create a basic business card for free but if you need to create business cards for your company, you'll want to look at premium plans. Premium plans start at $12/mo. They include more customization options and features such as:
multiple business locations
integrated contact forms
social media dashboard
and more 
Know.ee transforms your traditional business card into a digital communication channel. You can add all your contact information as well as most important links to your website, social media profiles, and directions. 
It's easy to enrich your digital business card with video content. Plus, you can use Know.ee to create branded business cards for all your employees. 
Know.ee offers a free plan for individuals as well as a premium plan for businesses. Pricing starts at €4.30/mo for up to 10 users. 
CamCard allows you to scan your existing paper business cards and transform them into easy to share digital business cards. On top of that, you can easily manage all the saved cards and add extra notes, reminders, tags, and more. 
What sets CamCard apart is that once you start saving business cards, you can opt to receive notifications. So, you'll know when one of your contacts joins a new company or to get news from their company. 
CamCard is available for iOS and Android devices. It also has the ability for Salesforce users to scan business cards directly into Salesforce. CamCard is free for individual use. Paid plans start at $21/user/month. 
How to Create a Digital Business Card For Free
Now that you know what the best apps for creating a digital business card are, let's take a look at how to create one. For this tutorial, I'll be using the about.me app. Let's get started:
1. Sign Up for an Account
The first thing you'll need to do is sign up for an account with about.me. Visit their page and click on the Get Your Free Page button. You can use your Google or Facebook account to log in so choose the account you want to use and click on it. 
2. Fill Out Your Basic Information
You'll then need to fill out your basic information, which includes:
You'll also need to enter your occupation and select what you want people to do on your website. You can choose one of the options they give you or skip that section for now. You can always come back to it later. 
3. Choose Your Design 
Next, you'll have the option to upload your photo and choose the design for your page. You've got three options so choose a design you like.
Click the Next button. You'll be able to select the color that you want to use for your page. You'll also be able to connect an existing domain to your page or continue with the free page for now. 
4. Add Extra Details
Now that your page is ready, you can add extra details to it. Since business cards contain contact information, you'll want to add your social media profiles. You can also add a button that lets people call you or email you or even book an appointment with you.
For this tutorial, I've added social media links and added a spotlight button that lets people email me. Keep in mind that the spotlight button is a premium feature, but it's worth upgrading if you don't have a website yet. 
5. Customize The Design
The last step is to customize the design of your digital business card. There aren't many options here, but you can change the layout if you don't like your initial choice as well as select a different color. 
When you're done, you can start sharing the link to your about.me page and drive traffic to it. 
How to Build a Professional Printed Business Card
Digital business cards have arrived and are a great way to consolidate your contact info. But you shouldn't skip the traditional, printed business card format. You never know when you might meet a potential customer.
The problem is that building a business card is "yet another" to-do item on your list. You need a way to save time while designing your business card so that you can get back to running and growing your business.
That's where business card templates from Envato Elements come into play. With a pre-built business card template, it's easy to design a contact card that stands out. It features a deep, all-you-can-download library to try as many business cards as you want.
On Envato Elements, you'll find the best printed business card templates for a single, flat rate price.
Save hours of design work when you start with a pre-built template. The dimensions and design are already set for you, so all you've to do is fill in your details. Elements includes templates for practically every app, from Photoshop to Illustrator and even Microsoft Word. 
If the all-you-can-download model of Elements isn't your style, remember to check out GraphicRiver as a budget alternative for high quality business card templates. Pay for templates one-at-a-time on GraphicRiver. You'll still have access to thousands of great business cards that are just waiting to be customized.
Make sure to check out the round-up below to see the very best business card designs in a single source:
Digital business cards are a modern way of sharing your details, but also consider building a traditional card. Every opportunity to network is a chance to grow your business, so don't be caught without a business card.
Build a Business Card In Your Browser With Placeit
The templates that we checked out above are perfect for customizing in leading graphic design apps. But what if you don't have time to learn a new app to build a business card?
That's why Placeit, an online design tool, is so useful. Instead of downloading templates, tinkering around in an unfamiliar app, and trying to learn all the tools, use your web browser to design a business card.
Placeit gives you templates as a starting point, but it doesn't sacrifice customizations in the process. Any modern web browser is adequate to use Placeit to create your business card. You can change everything, including the details, fonts, color scheme, and more.
You can also create a printed product in your web browser on Placeit to complement your e business card.
Placeit is another excellent option to build a physical counterpart to your virtual business card. It's ideal for beginner designers that don't want to learn a graphic design app to generate a great business card.
Learn More About Making Great Business Cards Section
Creating a great business card is not easy. Luckily, we've got plenty of tutorials to help you learn more about making business cards that stand out. Get started with these tutorials: 
Learn How to Design a Business Card in Photoshop
If you'd prefer to work in Photoshop, try our free course on
How to Design a Business Card
. In 45 minutes of video instruction from designer Melody Nieves, you'll learn all the skills you need to create professional-looking business cards of your own.
Build Your Business Card Today
It's easier to build a digital business card when you use one of the nine tools covered in this tutorial. Choose one of these options to make it easy to share all your contact information in a single virtual business card.
Don't forget: it's also easy to build printed business cards as well, so don't skip that step. Printed business cards are still an important business tool. Use a business card template from Envato Elements or a contact card template from GraphicRiver to customize your details. Or try out the easy browser-based Placeit to build a business card with no extra apps required.
This tutorial featured a new twist on a classic business document: the business card. We've explained how to build electronic business cards as well as featured some of the best print business card templates. Go build Your business card today!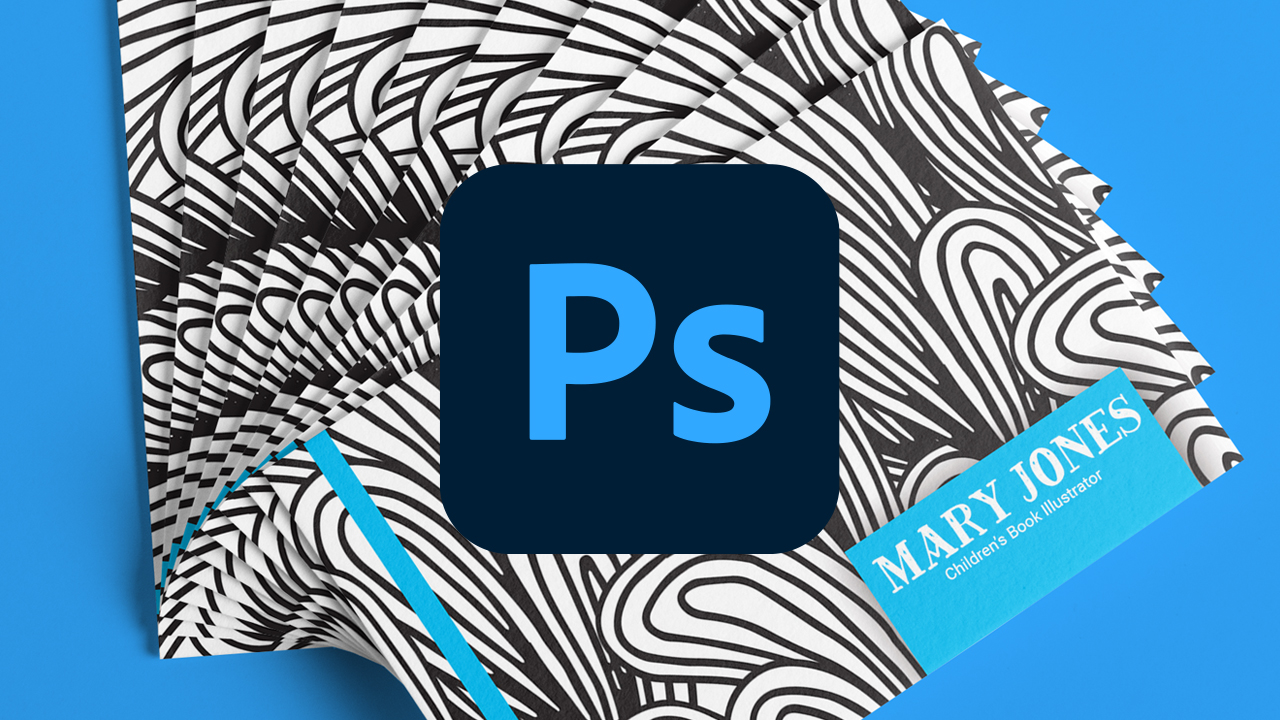 This tutorial featured a new twist on a classic business document: the business card. We've explained how to build electronic business cards as well as featured some of the best print business card templates. Go build Your business card today!
Editorial Note: This post has been updated with contributions from Brenda Barron. Brenda is a freelance instructor for Envato Tuts+.
I believe that life is too short to do just one thing. In college, I studied Accounting and Finance but continue to scratch my creative itch with my work for Envato Tuts+ and other clients. By day, I enjoy my career in corporate finance, using data and analysis to make decisions. I cover a variety of topics for Tuts+, including photo editing software like Adobe Lightroom, PowerPoint, Keynote, and more. What I enjoy most is teaching people to use software to solve everyday problems, excel in their career, and complete work efficiently. Feel free to reach out to me on my website.
Weekly email summary
Subscribe below and we'll send you a weekly email summary of all new Business tutorials. Never miss out on learning about the next big thing.
Update me weekly
Looking for something to help kick start your next project?
Envato Market
has a range of items for sale to help get you started.